Lukas Ellis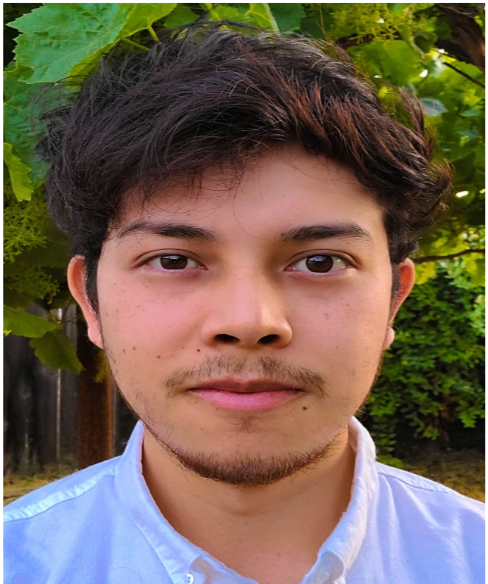 Lukas Ellis was born and raised in Visalia, CA. He attended College of the Sequoias and later transferred to Fresno State University where he will be graduating in the spring of 2021 as a Biology major. While attending College of the Sequoias he obtained three years of experience tutoring and teaching human anatomy, physiology, and microbiology. He hopes that these experiences along with the future skills he acquires, will help him achieve his goals of becoming an emergency room physician where he will serve underserved communities, advocate for universal healthcare, promote migrant workers' health and rights, and to be a voice for the voiceless. He wishes to help build flourishing communities so that all individuals may benefit; and lead to prospering societies by eliminating social, racial, and economical inequalities.
Andrew Contreras
Andrew Contreras is a senior at Fresno State majoring in Biology and minoring in Sociology. He is a first-generation Latino raised in Madera, California. Andrew currently works as a scribe in the Emergency Department at Madera community hospital. Here, he has seen how health disparities are affecting individuals from his community. He plans to be a primary care physician, so he can improve health care access for underrepresented minorities in the central valley. He plans to  apply to medical school in the next cycle and continue working at Madera community hospital while also participating in global health initiatives that provide healthcare for individuals in 3rd world countries.
Cristolina Elenes
Hi, my name is Cristolina Elenes and I was born in Fresno but raised in Visalia. I am an undergraduate student attending Fresno State and hope to graduate next year. I am a biology major with an interest in medicine. I want to study medicine because I not only want to save lives and help those in need, but I also find the human body very fascinating. We know so much about the human body and yet, know so little at the same time.
Jose Garcia-Guerrero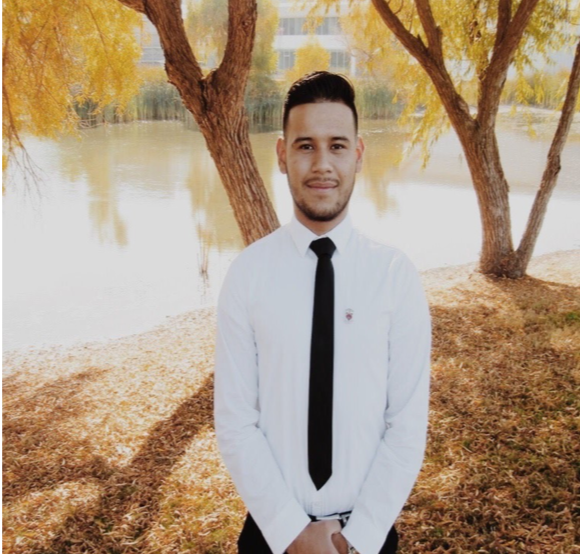 Jose Garcia-Guerrero is a first-generation student at University of California, Merced majoring in psychology with a pre-health emphasis. Jose was born and raised in Merced to immigrant parents. Jose aspires to pursue a health career, instilling the desire to help care for the underserved and members of his community as a physician. He is focused on closing health disparities in the underserved communities around the Central Valley. Jose works as a mentor for 1st year college students at UC Merced, and is also involved with on-campus organizations focused on providing resources to undergraduate students pursuing pre-health professions. In addition, Jose is a licensed E.M.T for Merced County and active in the California Health Corps.
Harleen Kaur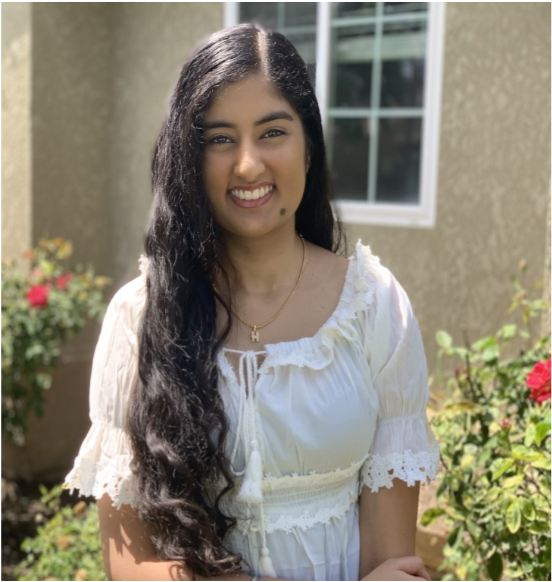 Harleen Kaur is a first-generation college student, born and raised in Fresno, California. She is a rising Junior at Fresno State and is majoring in Biology and minoring in Psychology. Harleen dedicates a portion of her week volunteering at United Health Centers, a fast-growing non-profit organization with the goal of improving the health conditions of the medically underserved population of the Central Valley. Seven years ago, she also began volunteering for the Reading & Beyond program to empower minority children and families to achieve self-reliant lives. She volunteers as a literacy tutor to improve reading, especially for the recent immigrants or children who have trouble with English. Her volunteer experiences in her community further motivate her to pursue a career as a pediatrician, help reduce health disparities, and ensure that underserved community has access to quality health care.
Ramanpreet Kaur
My name is Ramanpreet Kaur. I was born in India and immigrated to the US in 2014. I am a first-generation student at Fresno State, ma- joring in Biology with minors in Art and Physical Science. I remember for one of my assignments in the second grade, I wrote doctor as my answer to my future goal. Since then, achieving this goal has been the prime focus of my life, perhaps because of how I have seen both my grandmother and mother being sick and visiting doctors. Communication is one of the most essential skills of life. It is extremely difficult to fit into a new society when you cannot understand the language. I have always had support from my family physician who was able to communicate in the same language; he has been incredibly supportive of me being a pre-med student. I hope to contribute to my community by eliminating language, education, and socio-economic barriers. My end goal is to become a pediatric cardiovascular surgeon and inspire immigrants like myself to follow their dreams.
Clarissa Marquez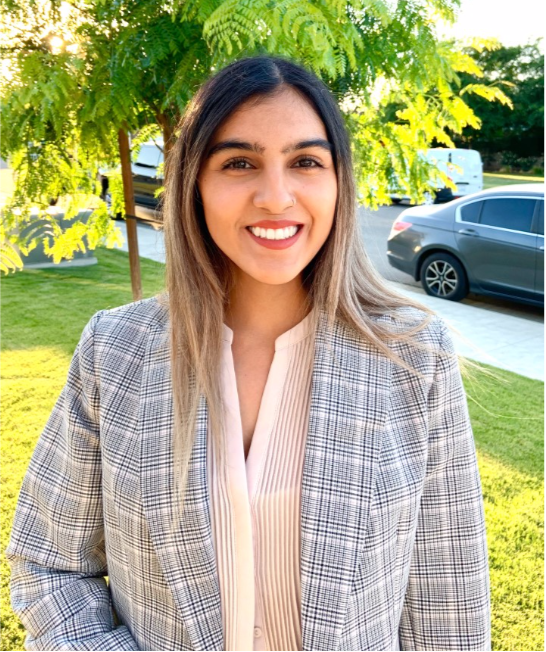 My name is Clarissa Marquez. I am majoring in Biology with a minor in Mass Communication and Journalism but most importantly I am a proud first-generation Latina looking to improve the healthcare of my community in the Central Valley. I hope to achieve that goal by becoming a physician who not only treats but teaches with compassion. My job as a pharmacy technician has allowed me to dive into patient care beyond the hospital setting and is one of the reasons I want to continue on my path to medicine. I plan to take the experience I gain in the LCOE APP program to continue to grow, not only as a pre-medical student but as a caring coworker, mentor, and future physician.
Alma Moreno Gonzalez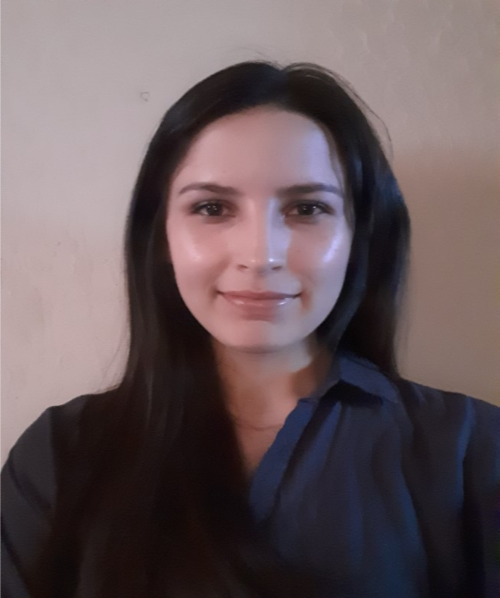 My name is Alma Moreno Gonzalez and I am a fourth year student at Fresno State majoring in Psychology. I was born in Puruandiro, Michoacán, Mexico, but moved to the Central Valley when I was three years old. I was volunteering at the American Cancer Society office prior to COVID-19 and am an up- coming VP of Mentorship for the Central, CA MiMentor team. My dream to pursue medicine began with the unofficial role of translator for my parent's visits to the local clinic and ER. Because of this experience, I developed a passion for the healthcare professions that provide the care and understanding to anyone and everyone.
Guadalupe Romero-Viramontez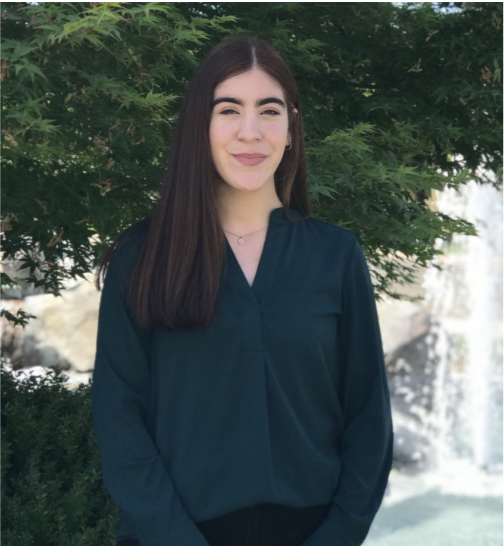 Guadalupe Romero-Viramontez is a first-generation Latina from Fresno, CA. She is currently a junior at Fresno State where she is majoring in Biology and minoring in Spanish. She is part of the Health Careers Opportunity Program (HCOP) as well as the Louis Stokes Alliance for Minority Participation Program (LSAMP) where she has become part of a community of many first-generation students who share common interests and goals. Guadalupe plans on attending medical school and becoming a pediatrician to serve the underrepresented communities in the Central Valley. Serving her community and becoming a mentor to the future children of the valley is one of her main aspirations.
Jessica Valdez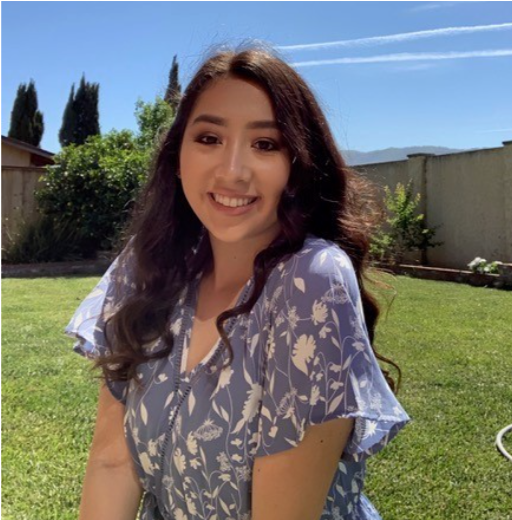 Jessica Valdez is from a rural agricultural town in the Salinas Valley named Gonzales. She is majoring in Biology with a minor in Psychology. She enjoys mentoring other students who come from a similar background and is currently volunteering as a mentor/tutor for high school students from rural communi- ties impacted by Covid-19. Coming from a small town where the majority of residents work as farmworkers, she has seen the struggles they face to find adequate healthcare and the lack of faith they have in the medical system. She hopes to help bridge the gaps seen in small rural communities and help people feel confident with their medical care.