UCSF PROF-PATH is an academic and research training program for Latinx/UIM medical students interested in health disparities. PROF-PATH was formerly funded by NIH and by the School of Medicine Dean's Office and Inquiry Program but is now supported by the HRSA-funded UCSF Latinx Center of Excellence. We support UCSF medical students who are underrepresented in medicine regardless of research area focus, and students interested in health disparities research regardless of background. PROF-PATH's seven-week summer program takes 10 students per year and provides stipends and mentored research with weekly Careers-in-Progress sessions that allow for dedicated curriculum time and community building.
The UCSF PROF-PATH program is led by UCSF LCOE faculty Dr. Alicia Fernandez, Dr. Alma Martinez, and Dr. Peter Ureste.
For more information on UCSF PROF-PATH please contact:
Yoselin G Castillo, Research Analyst 
Email: [email protected]
Congratulations to two of our PROF-PATH Scholars!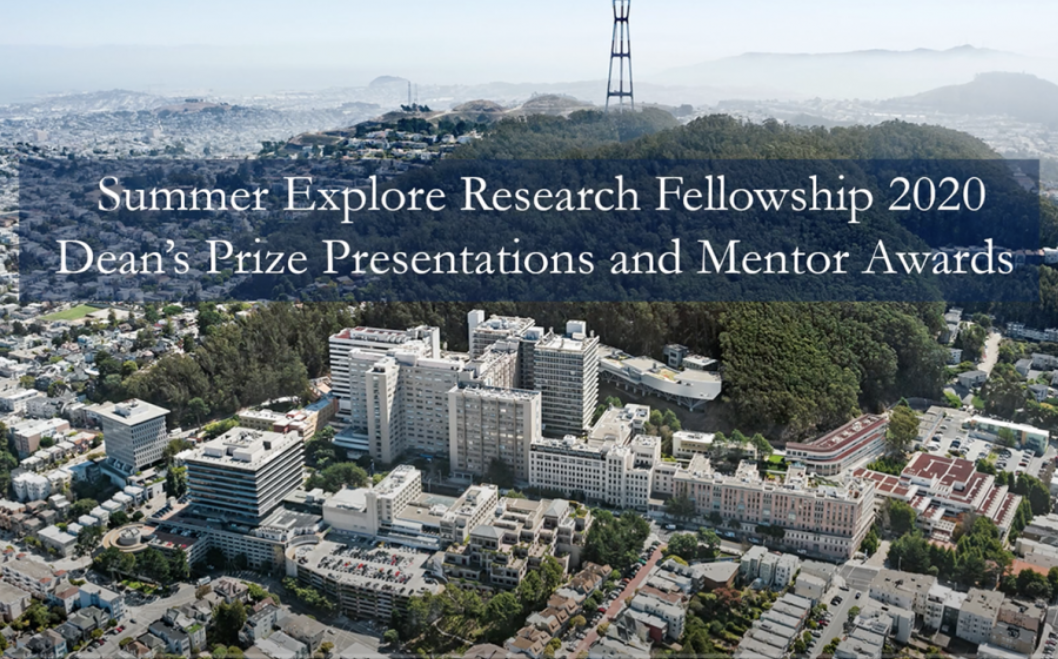 Hope Schwartz, Dean's Prize Winner
Project Title: The Effect of Limited English Proficiency on Post-Injury Pain Measurement and Management in a Large Urban Trauma Center
James Cevallos, Finalist
Project Title: MYB-NF1B / MYBL1-NF1B Gene Fusions as a Source of Neo-antigens in Salivary Gland Adenoid Cystic Carcinoma
Sample Curriculum & Schedule 
Summer 2022 
Session 1: What Are You Working On? Developing Your Elevator Response and Professional Network
Session 2: My Mentor Has No Time For Me! Skills in Engaging Your Mentor
Session 3: Overview of Academic Careers
Session 4: Charting One's Course: Facts and Feeling Framework, "Who's on First?" and Authorship in Research
Session 5: Abstract Writing
Session 6: Manuscript Writing
Session 7: Narrative Advocacy and Public Dissemination
Cohorts