The UCSF FUEGO program is a faculty/fellow development program that enhances UCSF's ability to recruit, retain, and promote Latinx and other URM faculty and fellows. The program serves UCSF Watson Scholars/other URM fellows and junior faculty yearly. It consists of a one-year program composed of Five, Half-Day Careers-In-Progress sessions throughout the year.
The UCSF FUEGO program is led by UCSF LCOE faculty Dr. Kirsten Bibbins-Domingo, Dr. Alicia Fernández, Dr. Beth Harleman and Dr. Meshell Johnson. 
For more information on FUEGO please contact:
Carlo Juárez, Program Coordinator
Email: [email protected]
Phone: (415) 206-4053
FUEGO Curriculum & Schedule 2019-2020
Session I: Monday, August 19, 2019
What I wish I had known when I started as a Watson scholar" Near Pear Mentoring Panel with the Graduating Watson Scholar Cohort
Looking Forward/Upcoming Sessions & Clinician Educator Faculty: Career Milestone
Looking Forward/Upcoming Session Discussion & Research Faculty: Writing Productivity
Monday, September 30, 2019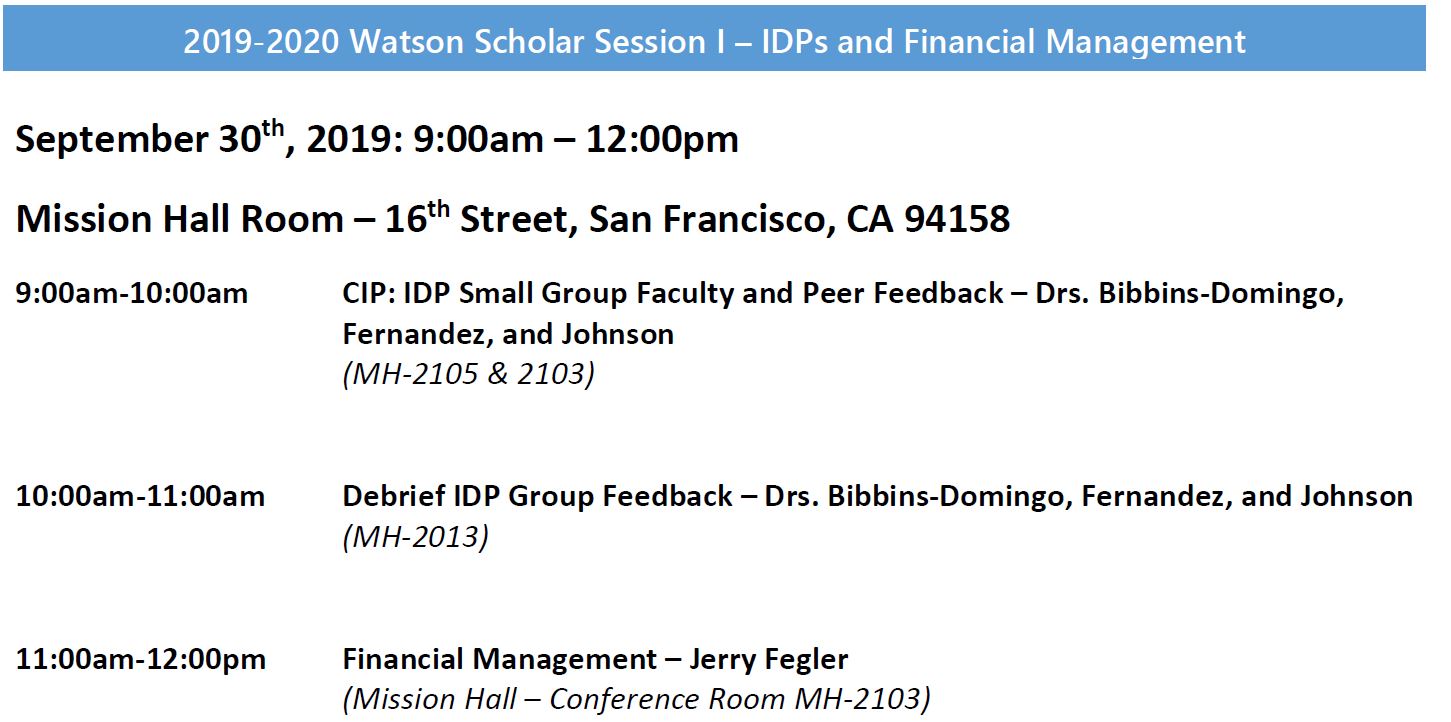 Tuesday, Novemeber 12, 2019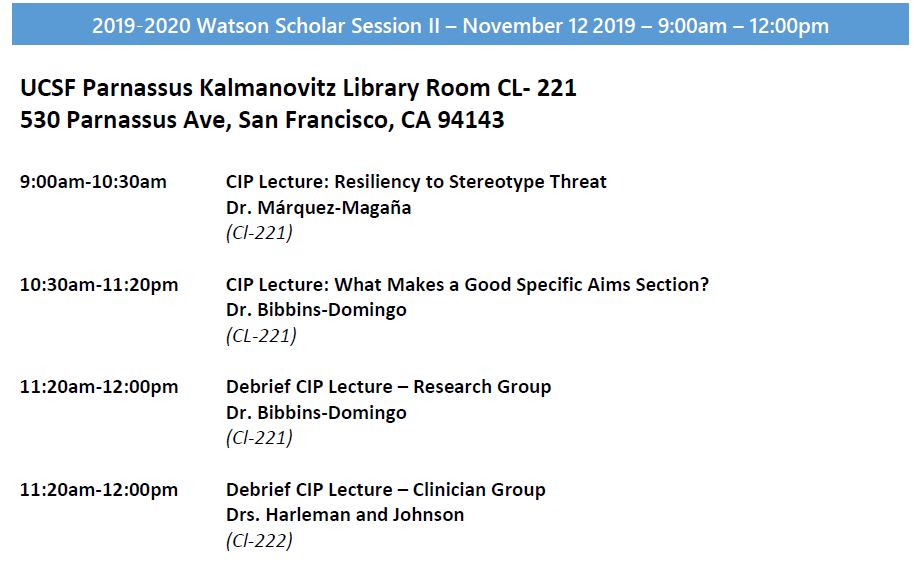 Monday, Februrary 3, 2020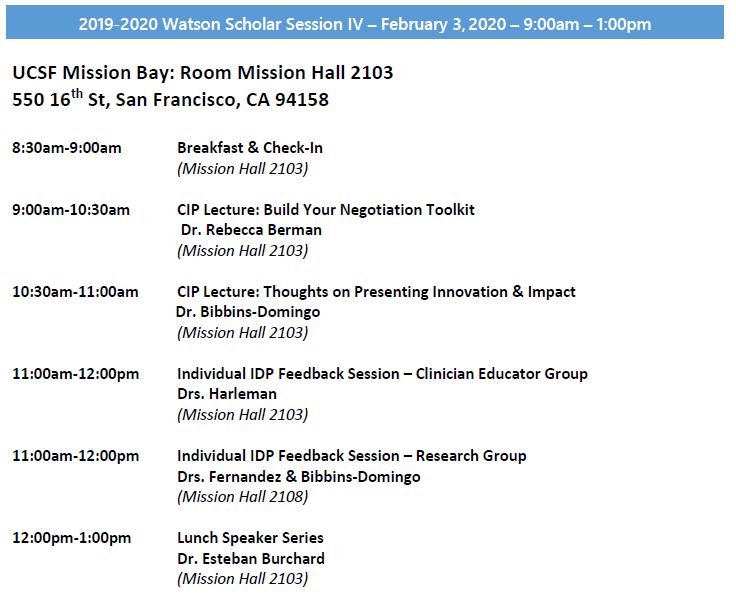 Monday, April 6, 2020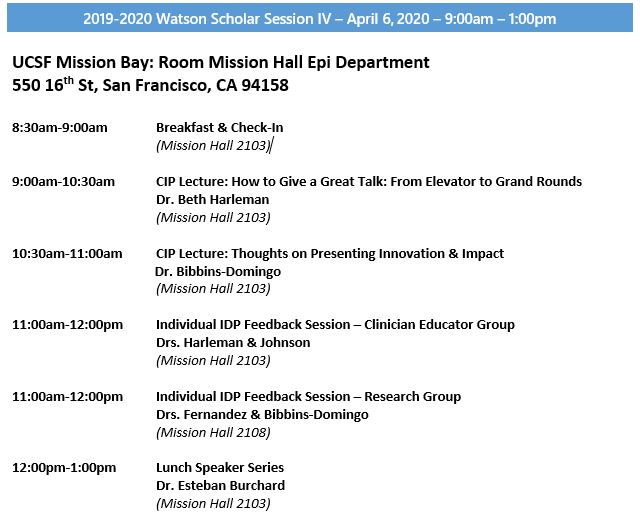 Cohort
Click here to read more about the UCSF John A. Watson Faculty Scholars. 
The Watson Faculty Scholars application is now open and closes March 20, 2020. 
Click here for application instructions