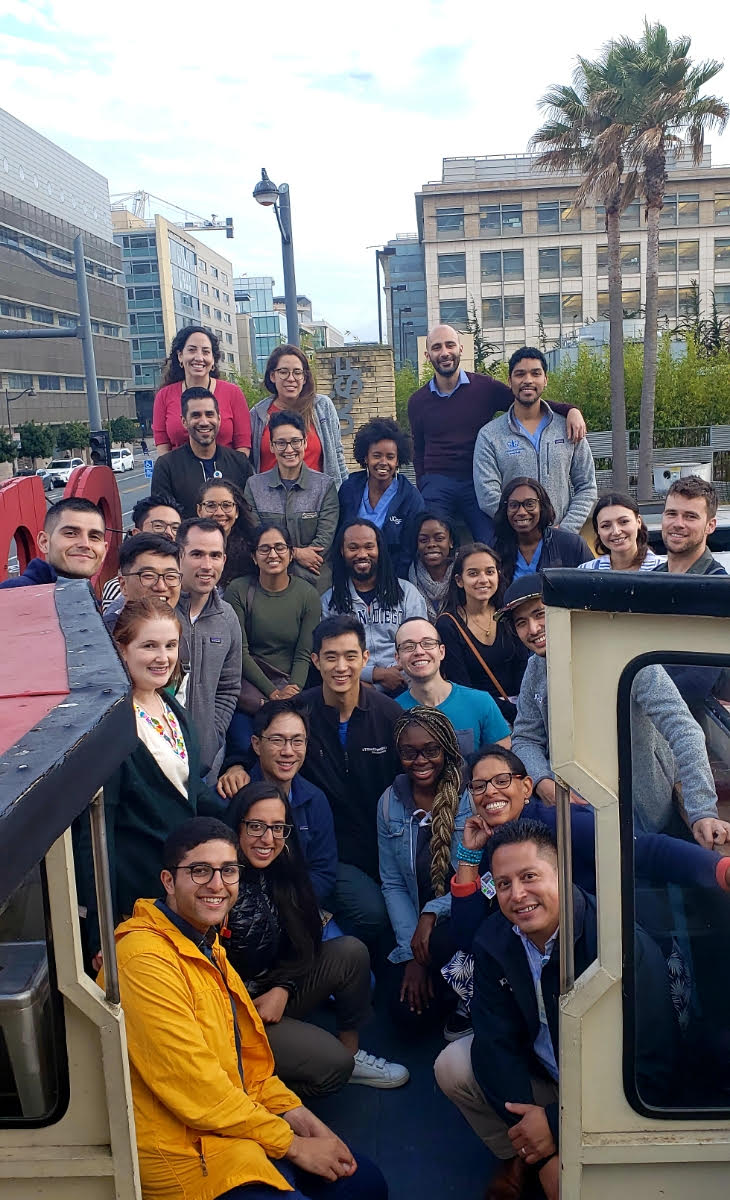 SALUD is a Latinx Center of Excellence (LCOE) initiative that is aimed at increasing the individual and group mentorship available to Latinx/URM residents in all departments across UCSF. SALUD encourages residents to consider academic careers, assists in forming key relationships with faculty researchers and clinician-educators, and addresses personal and group barriers to academic careers.
In partnership with GME Diversity, SALUD offers quarterly Academic Career Night events for all residents that address common themes in academic medicine and provide increased visibility for academic work in health disparities. The SALUD program also works closely with the UCSF GME Pathways Program to deliver interactive career development workshops and individual career development meetings for Latinx/URM residents across all Pathways.
SALUD has launched the SALUD Luminary Series—a series of evenings with UCSF faculty leaders who are changing academic medicine in the realm of equity, justice, and inclusion. This event series will focus on making changes toward equity in clinical research, medical education, advocacy, and community partnerships. 
The SALUD program is led by UCSF LCOE faculty Dr. Sarah Alba-Nguyen and Dr. Meshell Johnson in collaboration with Dr. Michelle Guy.
For more information on SALUD please contact:
Yoselin G Castillo, Research Analyst
Email: [email protected]
 
SALUD Event Schedule 2021-2022
Session #1: UIM Faculty, Fellow, and Resident Speed Mentorship & Community Night, October 28th from 6:00-7:30 pm
Session #2: Virtual Escape Room, March 7th from 6:30-8:00 PM
Session #3: Welcome Social for New Residents, June 17th from 4:00-6:00 PM
Session #4: TBD